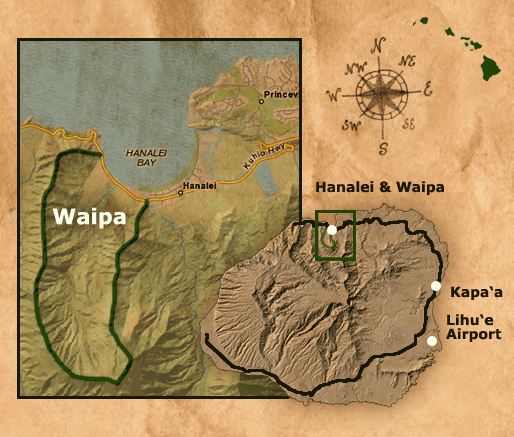 Drive on Kuhio Highway (56/560) north through Hanalei town.
As you leave town, cross one-lane concrete bridge over Waioli stream and enter the Waipā ahupua'a.
Drive ½ mile MORE, then TURN LEFT (mauka) into MAIN WAIPĀ ENTRANCE.
PARKING IS ON LEFT after entering.
TOUR GUEST? See Signs. Drive to curbed parking. Walk to new building complex.
EVENTS hosted by someone else? Usually in our new complex too.
MARKET, POI DAY, or GROUP? Park in field immediately upon entering.
QUESTIONS? Call us at 808-826-9969.
A hui hou! Hope to see you at Waipā soon!
NOTE:
GPS or maps programs are often very inaccurate for rural areas like Halele'a.
Subscribe To Our Newsletter