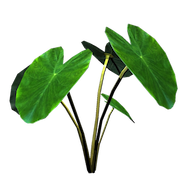 `ĀINA. CULTURE. COMMUNITY.
For over 20 years, Waipā Foundation has stewarded the 1,600 acre ahupua'a of Waipā, under a lease from the landowner, Kamehameha Schools. Located along Hanalei Bay, Waipā is one of the nine ahupua`a in Kauai's Halele`a district. Waipā is a place where folks can connect with the 'āina (that which feeds us – the land and resources), and learn about our Hawaiian values and lifestyle through laulima
(many hands working together).
LEARNING TOGETHER
Waipā welcomes learners of all ages as we explore how native Hawaiian values and practices apply to modern life. The ahupua`a of Waipā provides a rich landscape for youth programs, workshops and group visits that feature transformative, hands-on learning.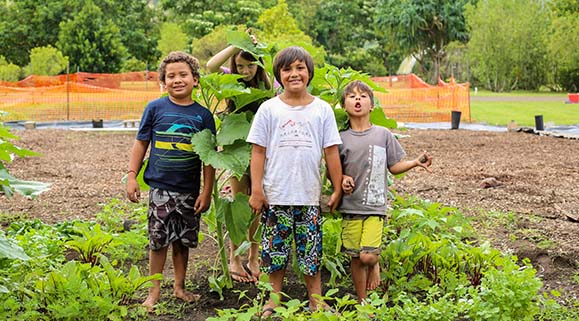 POI DAY
Happens every Thursday morning when the community comes together to process cooked kalo into poi.
Poi Day was started about 30 years ago by the Hawaiian families along Kauai's north shore to keep poi available and affordable.
Today, we distribute poi to kupuna and 'ohana throughout the island.
Mahalo nui for your support!
KULEANA
As stewards of the ahupua`a, we are intently focused on our kuleana (responsibility) to establish and perpetuate a thriving ahupua`a as an example of healthy interdependent relationships between people and earth's natural resources. We strive to be a leader in demonstrating Hawaiian approaches to watershed-scale natural resource management. You can kōkua (help) by attending a workday or contacting us for individual volunteer or partnership opportunities.
FACILITIES & SPACES AT WAIPĀ
Waipā built Laukupu, our new Kitchen to support local farmers and food vendors, AND enable more food related festivals, workshops, trainings, and education programs for youth at Waipā.
Subscribe To Our Newsletter