Refurbishing Wa`a  Just In Time for Summer!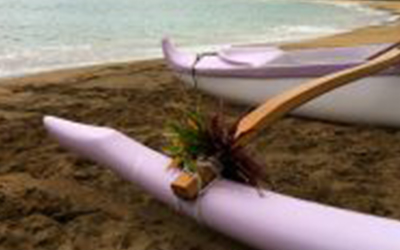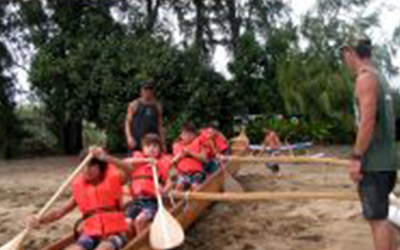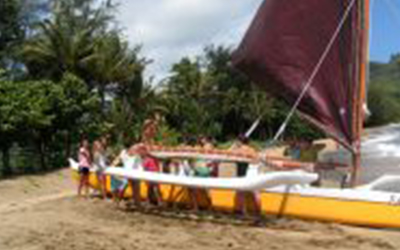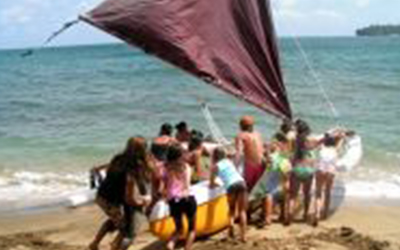 During the winter and spring of 2011, Waipā staff and interns, led by Trevor Cabell, built and refurbished four wa`a for use in our programs. A four man wa`a pe`a (sailing canoe), two four-man paddling canoes, and one six-man Albesia canoe were readied for use this summer.
The wa`a were blessed by Aunty Puna Kalama Dawson, in a beautiful ceremony and celebration held in April. Her halau, Waipa `ohana, and members of Kaiola Canoe Club and the local paddling/sailing community were all present.
Keiki participating in Waipa's Summer programs this year indeed benefitted from these wa`a, as they explored the waters of Hanalei Bay, deepening their connection with the kai, gaining new skills and experiences, and having fun! Now that the early summer rush is over, Waipā plans to continue to utilize the wa`a in it's programs, and also to begin it's own monitoring program of Waipā's nearshore resources.
Mahalo to Trevor, Kapule and Kaipo, the Waipā Interns, Aunty Puna, the Hau`oli Mau Loa Foundation, the Kamehameha Schools `Aina Ulu program, and all those who contributed to providing Waipā with these valuable learning resources.
Subscribe To Our Newsletter