Brother David Steindl-Rast visits
Waipā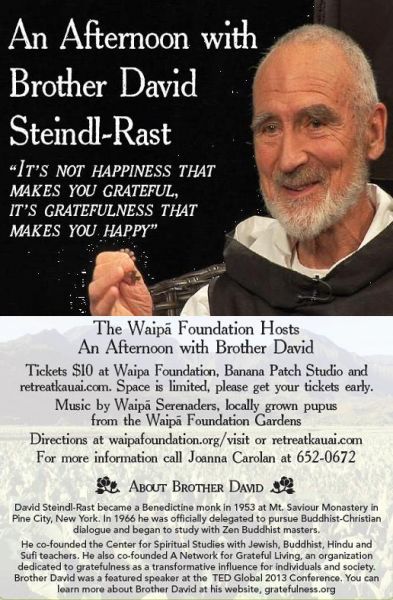 Featured at TED GLOBAL 2013, Brother David Steindl-Rast will visit Waipā on Saturday, March 1st 2-4 pm.
We hope you'll join us! The event will also feature locally grown pupu's and beautiful mele offered by the Waipā Serenaders.
Find out more about Brother David at his TED talk or at gratefulness.org
Seating may be limited, so we recommend advance purchase.
Tickets are $10.
Call Waipa at 826.9969.
Subscribe To Our Newsletter