The Kitchen is Pau and Open for Business!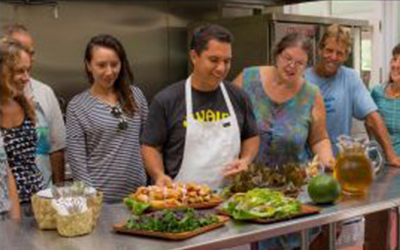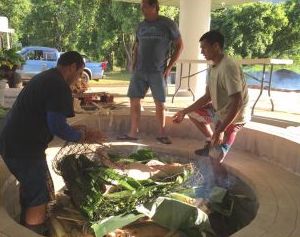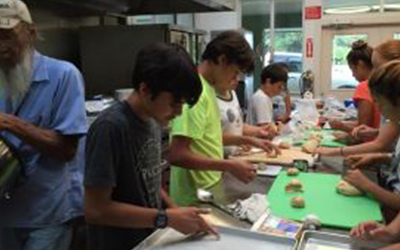 Have you heard the good news? The Waipā poi mill, kitchen and hale imu are complete! Food entrepreneurs started using the kitchen in March, and applications are still being accepted. Call our office at 826-9969 for information.
The new facilities are named Laukupu. In the mo'olelo of 'Aukelenuia'iku, Laukupu was a mythical leaf that fed and caused man to thrive. As you can see in the photos, Waipa's programs, staff and volunteers have been using the kitchen to experiment with all sorts of products like poi bread, pizza and prepared salads. Laukupu is also home to Pili Au, our new food and farm tour.
The imu (underground oven) works well and has been used since Laukupu's blessing celebration last September. At Thanksgiving, our team and folks from Kaua`i Mini Golf cooked 1,000 lbs of turkey, ulu and `uala for their free community Thanksgiving dinner, and for Waipa 'ohana.
Mahalo to your, our community, for all of your support, and mahalo also to our many patient funders and our amazing contractors- Chad Rausch, (General) and HokuSwartman (Septic & Wastewater), for helping make Laukupu a reality.
Subscribe To Our Newsletter