Eat the Invasives at
Waipā

May 13th!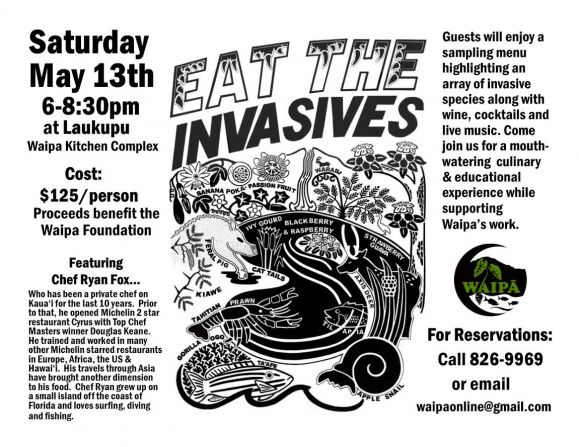 Hope you can join us!
Eat the Invasives on
Saturday, May 13!
We expect to sell out, so reservations are required! To save your seats, fill out our reservation form or call our office at 826.9969
a hui hou! Hope to see you at Waipa soon!
Subscribe To Our Newsletter