Makana
Waipā

Saturday, September 30th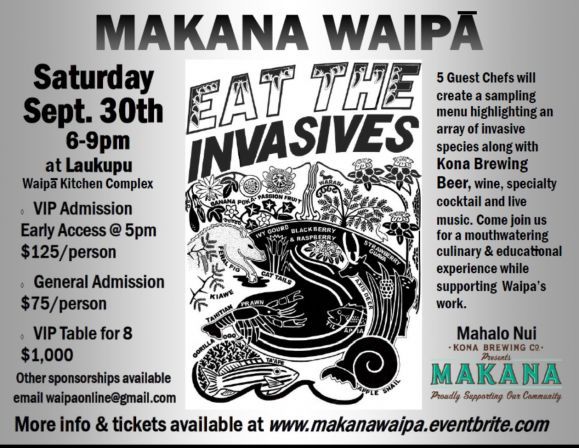 Mahalo to all who were able to join us on August 13th for our Music & Mango Festival!
Our next event will be Makana Waipa, an evening fundraiser that will feature 5 chefs from Kauai and Oahu, a bounty of Waipa grown produce, and way too many invasives on Saturday, September 30th!
Questions? Call us! 826.9969.
a hui hou! hope to see you at Waipā soon!
Subscribe To Our Newsletter